Florestan by Jean-Paul Comelin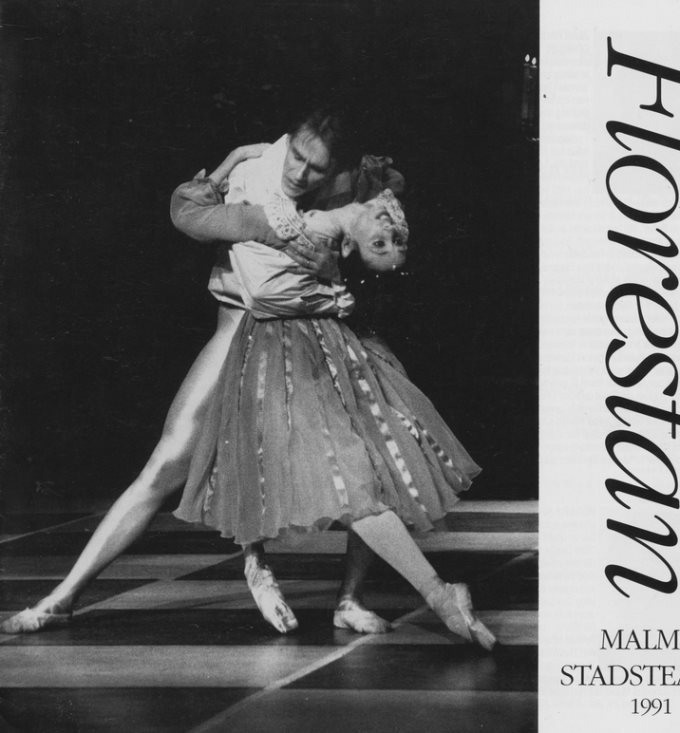 Florestan (An Original Ballet in Three Acts)
Dancers: Jonas Kage and Leslie MacBeth
This ballet is set in the height of the Nineteenth Century Romantic movement in the arts.
Conceived and choreographed by Jean-Paul Comelin, this original three act full length ballet was the subject of the life of Robert Schumann the nineteenth century composer, and his relationship to his wife Clara Weick, an accomplished concert pianist of her day, and Johannes Brahms the composer.
Historically there is speculation of a love triangle between the two composers and Clara, and this, combined with the depressive nature and the eventual emotional collapse of Schumann is the basis of this three act story ballet. Robert Schumann eventually was institutionalized and it is at this point, when the marriage between Robert and Clara is unstable, that Johannes Brahms enters into the relationship.
The unit set was conceptualized with diverse romantic elements, such as large sweeping drapery and staircase, and a romantic tableau upper stage left of a grand piano, candelabrum, books, and a bust of Beethoven, all set on a checkerboard floor with interchanging backdrops for each act.
As the audience entered, they were confronted by a large front curtain painted on sharkstooth scrim which was an ode to eighteenth century music, from which the Nineteenth Century Romantic Movement evolved.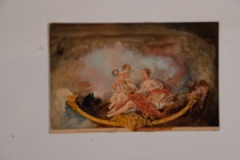 Front Curtain
These are three conceptual sketches of Acts I, II, and III.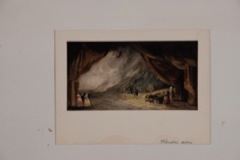 Act I, The introduction of Brahms to Robert and Clara Schumann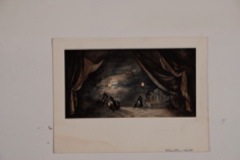 Act II, The beginning of Robert Schumann's delirium, set to his Opus 9 the "Carnaval"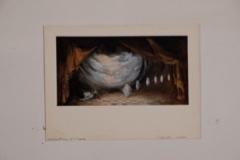 Act III, Robert Schumann in the Asylum
This ballet was first performed at the Milwaukee Ballet in Milwaukee, Wisconsin, and subsequently rebuilt and mounted at the Malmo Stadsteater in Malmo Sweden, and then performed at Ballet Du Nord in Roubaix, France.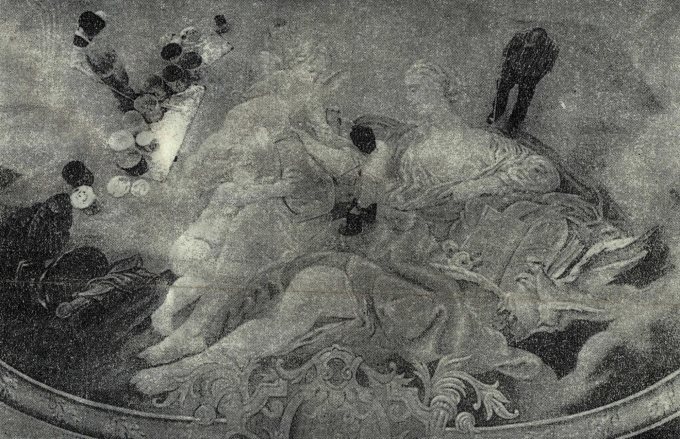 Front curtain on the shop floor with scenic artists in Sweden.
Over the course of time the backdrops changed to become more representational as opposed to romantically abstract.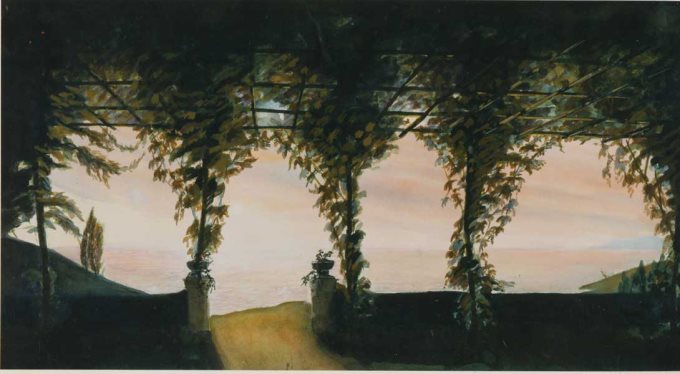 Act I backdrop taken from the Romantic painter Caspar David Friedrich representing a warm, welcoming and domestic feeling for the introduction of Johannes Brahms to Clara and Robert Schumann.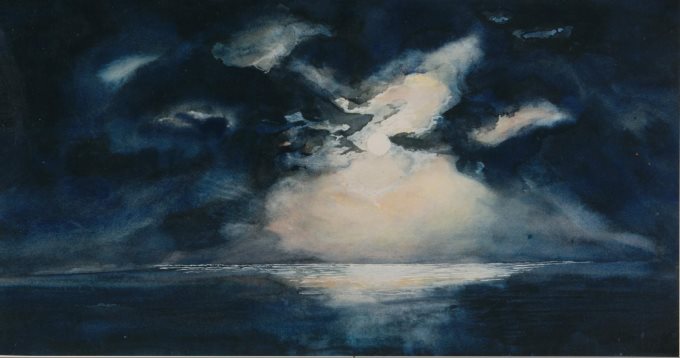 Act II backdrop depicting a mysterious moonlit night to accompany Schumann's Opus 9 the "Carnaval", setting a dark mood for mysterious caped figures to reveal themselves.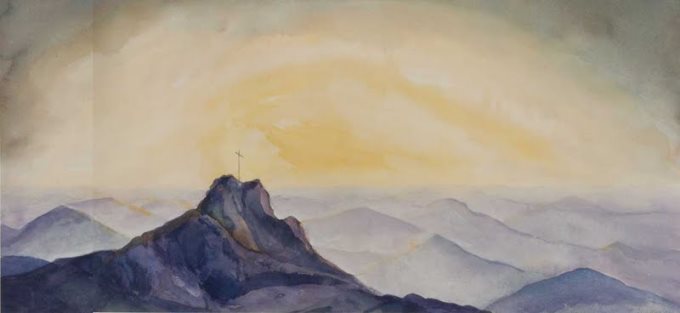 The Act III Backdrop was to indicate Robert Schumann's death and ascent into heaven, where he finally found peace from his depression and duality. In this act, he is in the asylum where a chorus of brides appear, his hallucination of many Claras in wedding dresses and veils which rapidly transform into ghost like figures or spirits, or even angels.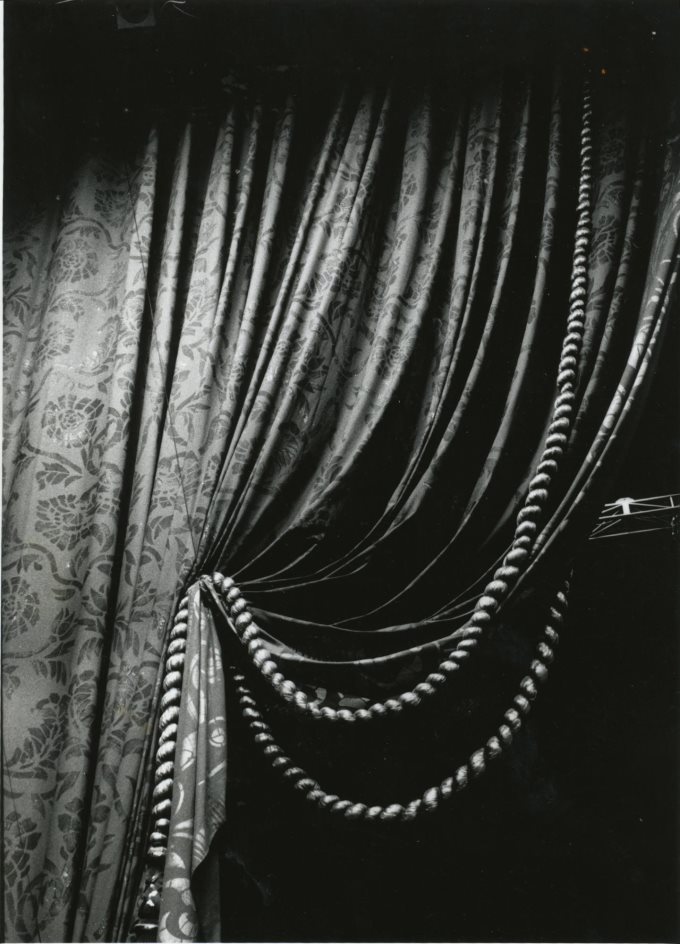 A picture of the original drapery stenciled in gold on heavy muslin.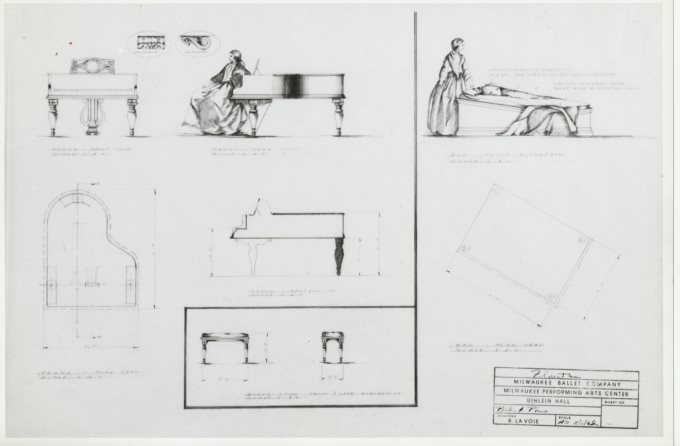 Design of period piano, piano stool and bed.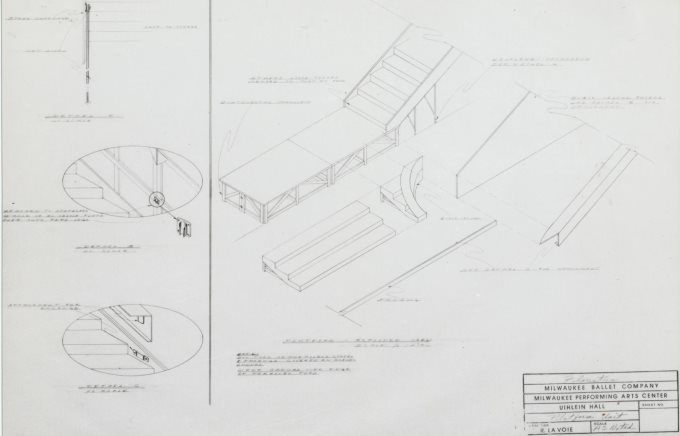 Design of upstage platforming.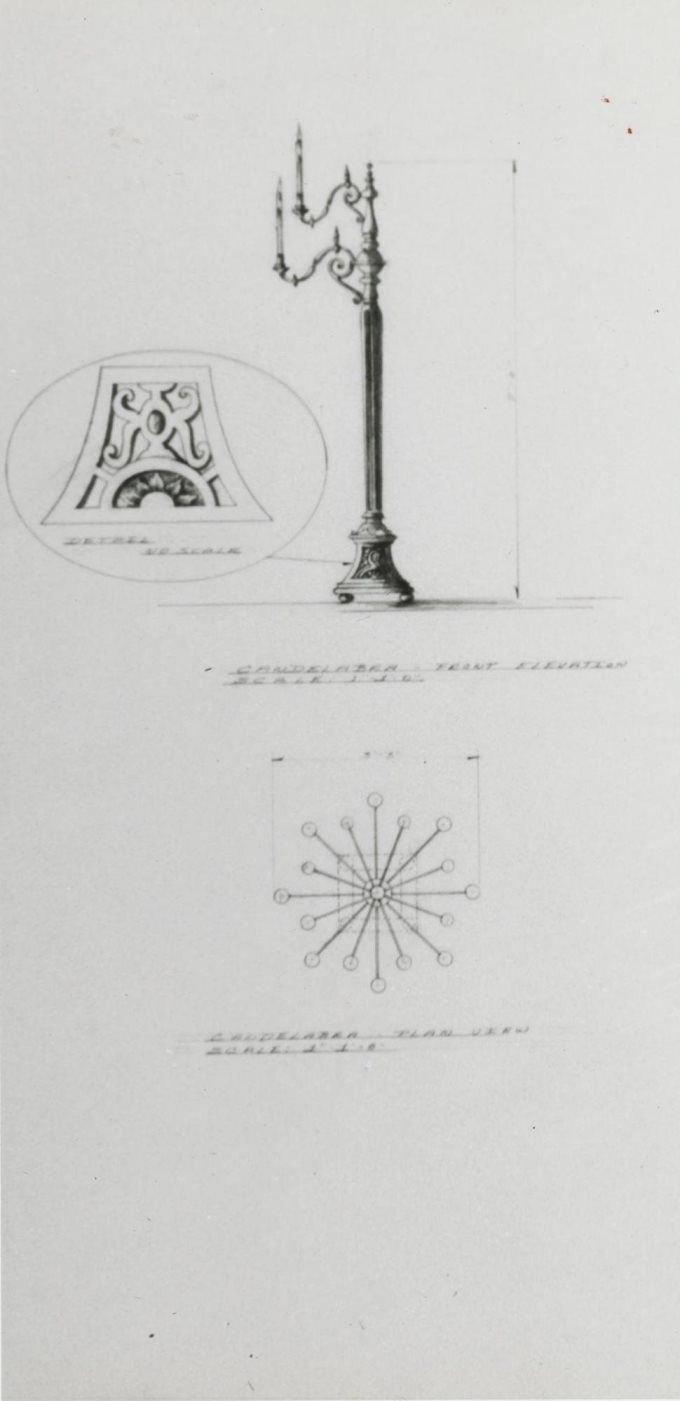 Design of candelabrum